Our Nursery
To find out a bit about each room within the Nursery please select the drop down menu.
Key Person
The Early Years Foundation Stage emphasises the importance of key relationships for children, including those relationships between children, their parents/carers and a key person within a setting.
We operate a key person system at the nursery within a team approach. This means that one member of staff will have special responsibility for your child within the framework of the nursery, reporting at all times to the Manager and you, the parent.
Your child's key person will be your first point of contact within the nursery, as it is important that positive relationships can be established between yourself and your key person, to assist your child's settling in process and continued enjoyment within nursery.
Although we believe that our key person system is at the heart of your child's development within the nursery, we do strongly encourage positive relationships with all other staff, to avoid distress in the absence of your child's key person, for example holidays and training. We work as a team!
Please telephone during the day if you have any concerns regarding your child or if you would like to know how they are.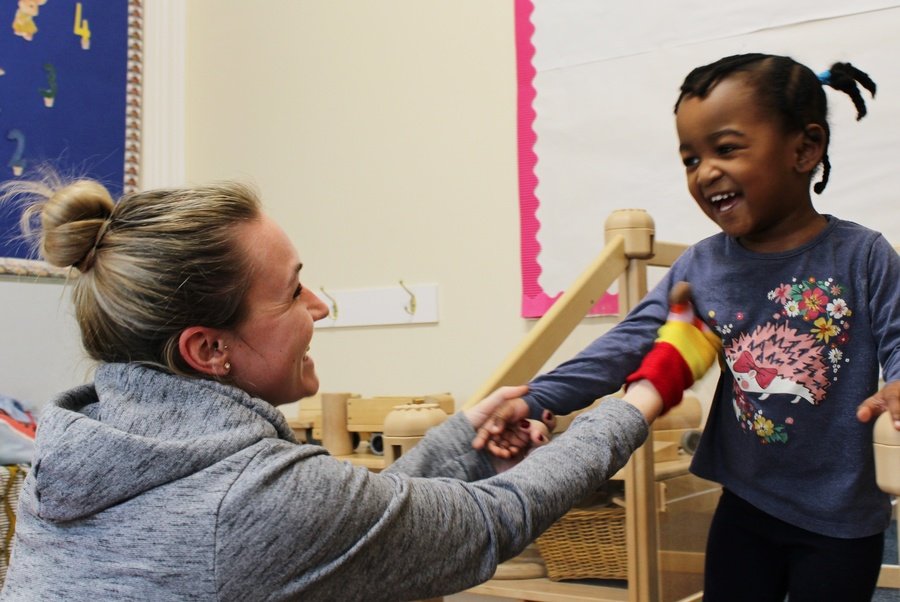 Monitoring Your Childs Progress
Each child's progress is observed and recorded using Eylog, a tablet based tracking system to ensure your child is meeting the appropriate milestones for their age. This is shared with you electronically by your child's key team so that you can see what your child has been learning and how they are developing. There is also an option to share home learning; you can upload photos, videos and commentary to share with your child's key team.
Eylog information document and Early Years Foundation Stage explained
At Kinderland we follow the Early Years Foundation Stage, which provides a learning and development framework for children from birth to five.
Please click here to read:
http://www.foundationyears.org.uk/files/2015/03/4Children_ParentsGuide_2015_WEB.pdf